Another Fine Day For Friends And Leverguns
It was a beautiful fall day here in southern Indiana, a fine day for some shooting and good conversation. A fine fall day for friends and leverguns. My good friend Dave just got himself a 44 caliber cap and ball pistol and wanted to see how it handled and shot. Daves dad also brought a very special treat with him but more on that in a bit.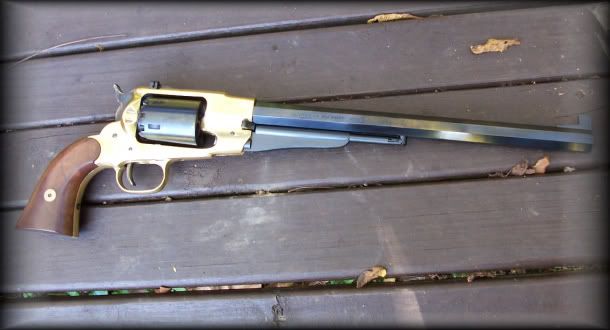 The revolver is an italian replica of a 1858 Remignton. Although historically incorrect, this cap and ball pistol is an Buffalo model with the 12 inch blued barrel and features the brass frame with adjustable rear sights, and case color hardened hammer. It weighs in at 2 pounds 10 ounces. This was actually the first cap and ball pistol I had shot and although I favor the looks of the 1860 Army better this pistol had a very nice feel to it.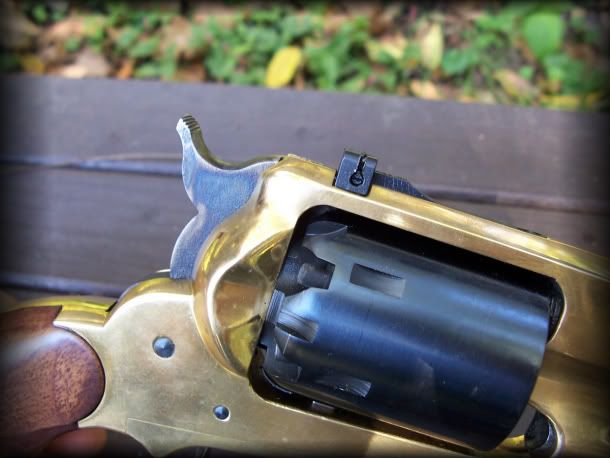 (David shooting his sons pistol)
(Dave shooting his cap and ball pistol for the first time)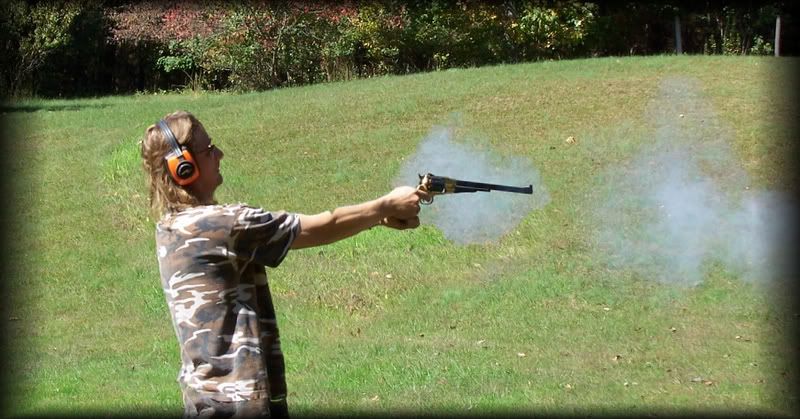 David also brought his 45 auto to add to the fun. Heres a pict of him with brass in the air.
I was very excited when David got out his old Winnie 73. The old girl is 124 years old and is a real beauty. This Winchester 1873 chambered in 44-40 was made in 1882 and was a right out pleasure to shoot, feel, and hold. If only this ole girl could talk.
(David with his one hundred and twenty four year old Winchester )

In the last installment of Friends and Leverguns I had the pleasure of handling and shooting a Uberti model 66 toggle link replica in my hands but it doesnt compare to the real thing. Boys, it just dont get much better than this. To have an old classic in your hands is a real treat.
The Rifle held steady with the 24" octagon barrel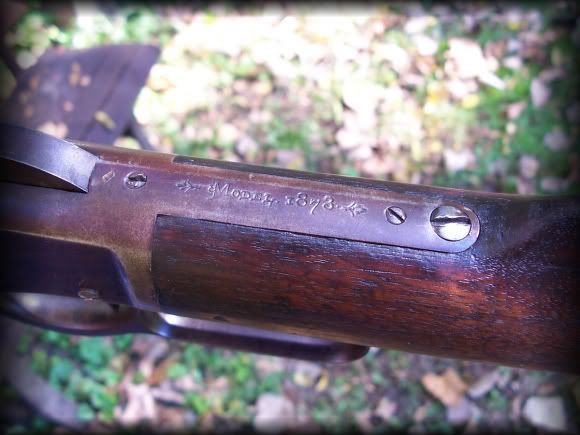 The Winchester 1873 had a production life of over 50 years with more than 700,000 made, the rifle was made in .32-20 WCF, .38-40 WCF and .44-40 WCF calibers. There were also three basic models. The rifle, carbine, and musket.


This old Winchester sports the original front and rear iron sights.

The whole rifle is just plum brown with its age and patina.




(Dave shooting the 73)




It sure was a great day with some good conversation, friends, and leverguns.
(Thanks David for bringing such a fine piece of history with you, and I'm looking foward to our next get together....Steve.)
Related articles:
Toggle Link Action

Winchester resources
1873 Uberti Winchester....Today