Lee C358-180-RF
While waiting on the custom
RanchDog TLC432-285-RF
for my stainless Rossi 92 I have been experimenting with my new
EMF Hartford Rossi 92
. This little carbine is just awesome and I love it! I have started using
Felix lube
with the
Lee 358-158-RF
using different loads of WC820(n) and Hodgdons HP38. Using 12.8 gr of the WC820(n) I have found that using air cooled cast bullets im getting zero leading and great accuracy.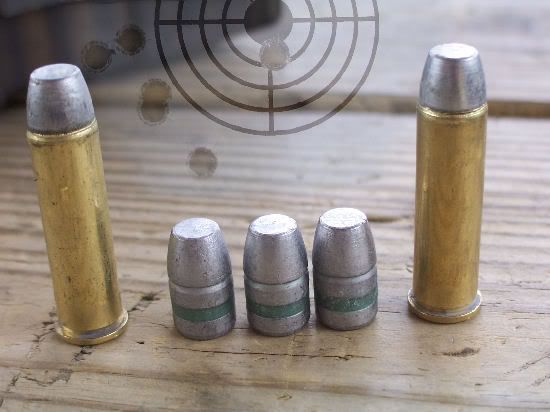 I also got in on yet another group buy over at the
cast boolit forum
for this little carbine. This is the
Lee C358-180-RF
and looks to be a real flat faced gas checked thumper! It also has a 1/10 shorter nose to facilitate feeding.
Photo courtesty Glenn Larson (click on image to enlarge)
Heres a link to a good article about the Lee C358-180-RF and the Rossi 92.
Rossi Model 92 357 Mag Hog Rifle