Winchester/Miroku '86 Mods/Custom Work/Stock Refinish
With the rebounding hammer feature gone and with the new Browning hammer installed and sear modification, I now have a true half cock safety on this rifle. But now what to do with that ugly, unhistoricaly correct tang safety?
Fellow friend and leverguns forum member MikeD has been on a similar modification journey with his Winchester/Miroku '86 Extra Light and had the tang safety slot filled in, and tang and barrel remarked by Hunter Restorations. I really liked the way Mike's turned out. This is how Winchester/Miroku should have done the '86 and '92's to begin with. Click photos to enlarge.
(Photos of barrel and tang remarkings courtesy of MikeD)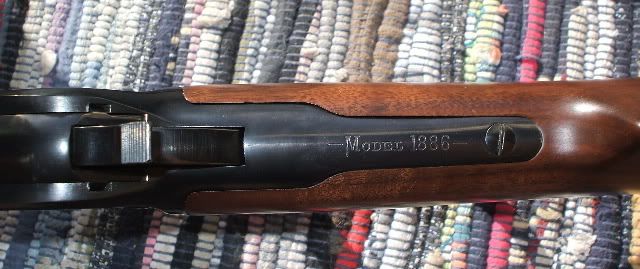 I liked the look of Mikes '86 Extra Light so well that I also ended up sending my '86 Extra Light to Colt1849 of Hunter Restorations. I'm having the tang safety filled in and the tang and barrel remarked, and re blued. Colt1849 does outstanding work and I'm looking forward to having the work done.
The following before and after photos is of an original Winchester '86 chambered in .40-82. This beautiful restored rifle was made in 1889 and belongs to fellow friend and leverguns member Kirk. Here is a taste of Colt1849's work.
(Before and after photos courtesy of Kirk)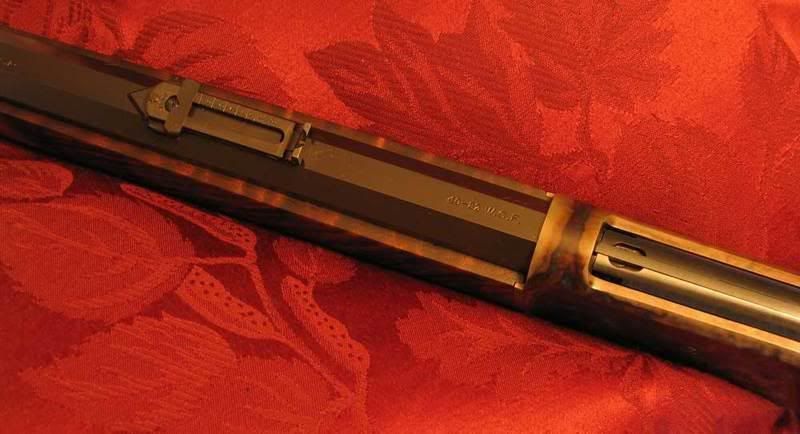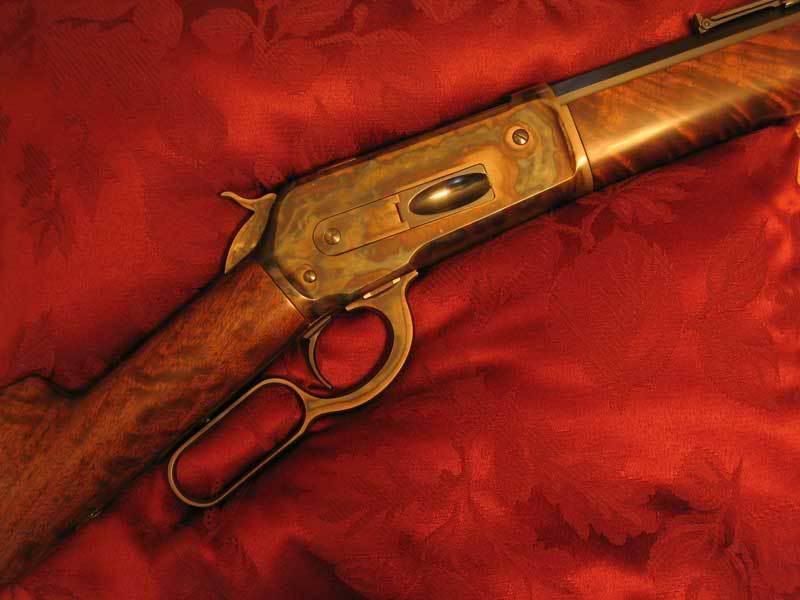 In the meantime while my '86 is away I have refinished the stock and forend. During the process of removing the rebounding hammer feature I chipped the stock when putting it back on the receiver. It was time to fix the chip and I also wanted the stock and forend to have more of an older Winchester color and look. I used Herters French Red stock filler and stain, and, as always, I added a hand rubbed Tru Oil finish.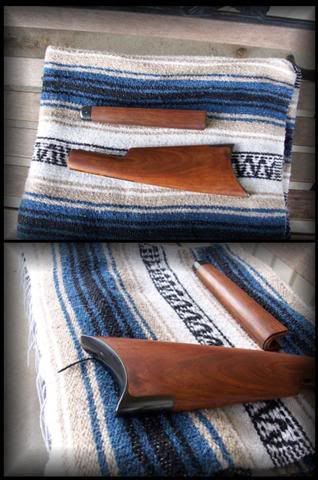 This rifle is starting to come together. :-)