Springfield Armory XD-45 Compact
(Click Photos To Enlarge)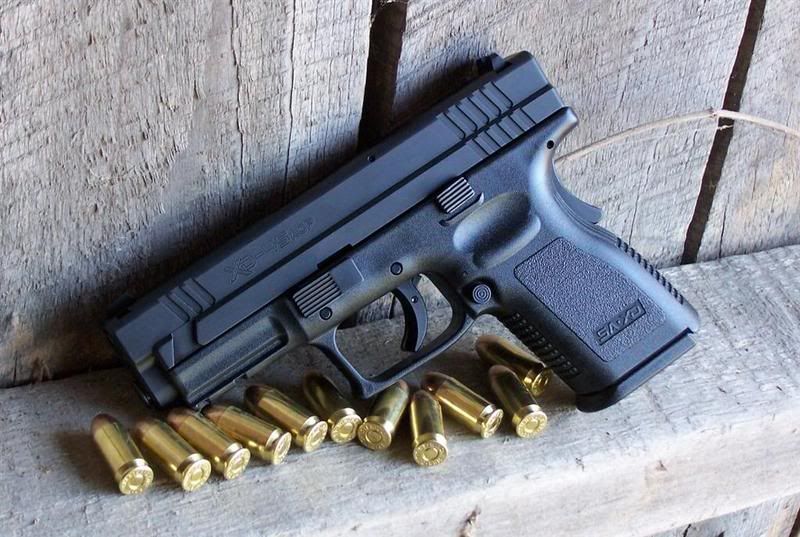 I have always been fond of metal and wood on my firearms but polymer has its place among my collection too. I have heard nothing but good reviews on the new Springfield XD-45's and wanted to try one out. When I got my hands around the pistol grip, I knew right then I was leaving the local shop with it. It feels much better than the Glock model 30 I had. The XD-45 has a thinner, more comfortable grip, better pointability, and way better trigger. Matter of fact the Springfield XD has just as good a trigger as my Glock model 30 did with the compitition trigger installed. The Springfield Armory XD's started life back in 2000 as the HS2000 . Made in Croatia, these polymer framed pistols have many features and is a definate upgrade to the Glock design in my opinion.
Like the Glock, there is no need for tools to fieldstrip. Fieldstripping and assembly is quick and easy due to the takedown latch.
(Takedown Latch)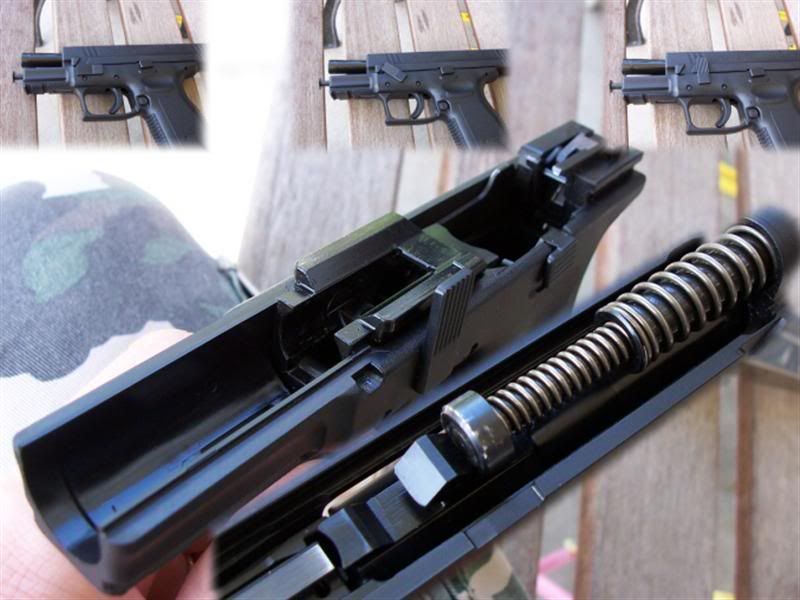 Some of the other features of the Sprinfield Armory XD-45
(Tactical/Visual Loaded Chamber Indicator)
(Tactical/Visual Striker Status Indicator)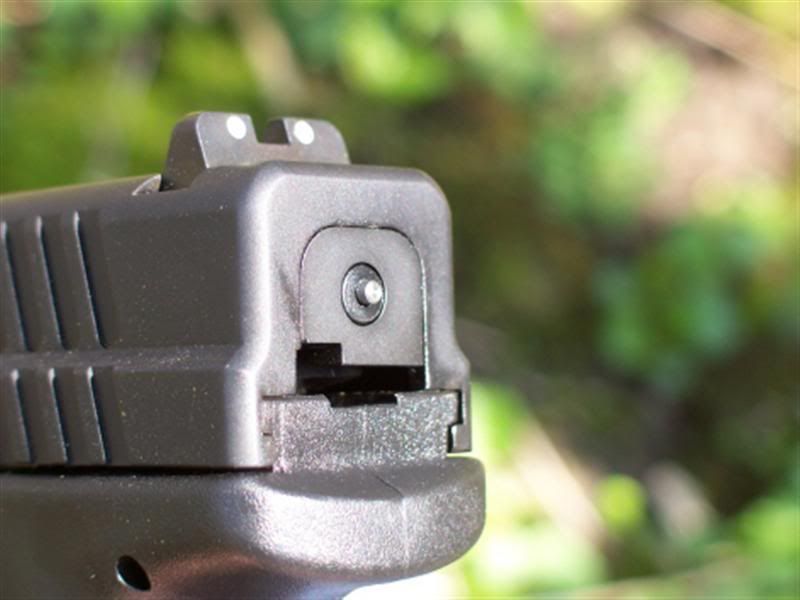 Ultra Safety Assurance (U.S.A.) Trigger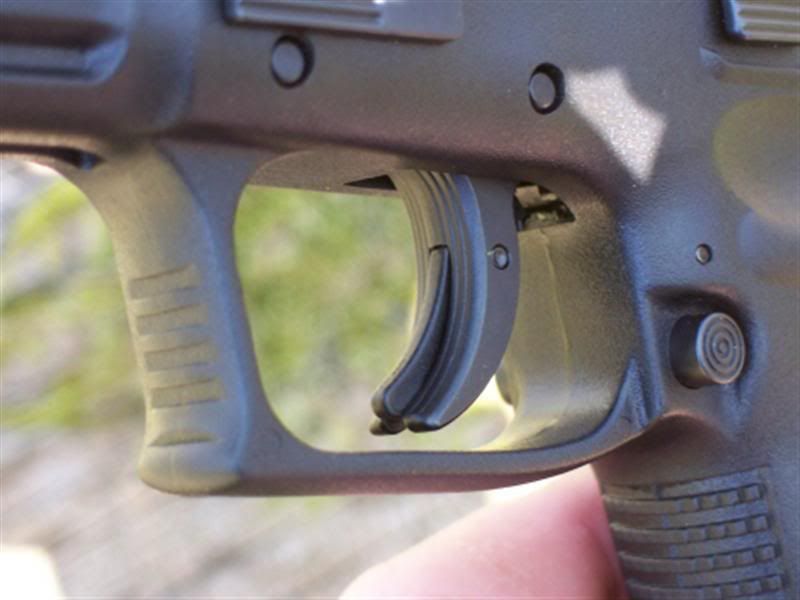 (Grip Safety)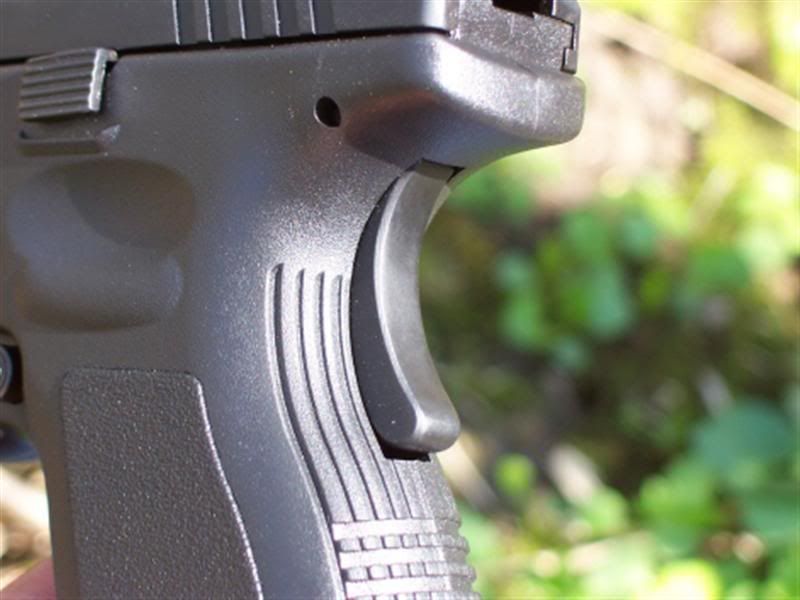 (Springfield XD-45 with 13+1 magazine)
The new XD-45's also come supplied with an extra stainless magazine( one 10+1 and one 13+1), holster, magazine pouch, clip loader, lock, and cleaning brush.
Specs from the Springfield Armory website:

CALIBER: 45 ACP
MAGAZINES: 1-10 round compact, 1-13 round with XD gear grip extension
BARREL: 4.04 inch, steel, melonite, fully supported ramp
SIGHTS: Dovetail front and rear steel 3 dot
TRIGGER PULL: 5.5-7.7 lbs.
FRAME: Black polymer
SLIDE: Forged steel, melonite finish
RECOIL SYSTEM: Dual spring with full length guide rod
LENGTH: 7.3"
HEIGHT: 5" w/compact mag-5.75 w/extended mag
WEIGHT: With empty mag 29.oz--30 oz. With extended mag
All the new XD-45's feature a
Melonite
finish. From what I gather it is basically the same process as Glocks Tennifer finish. A salt bath nitrate. MELONITE is a thermochemical treatment for improving surface properties of metal parts. It exhibits predictable and repeatable results in the treating of low and medium carbon steels, alloy steels, stainless and austenitic steels, tool and die steels, cast and sintered iron.
I am looking forward to getting some more trigger time and accuracy tests done with this fantastic pistol. Range reports will follow. I put 100 rounds through the pistol with zero malfunctions. Due to the improved erogonomics of the grip(over the Glock grip angle and design), the Springfield XD-45 is a natural pointer in my hand and fits me like a glove.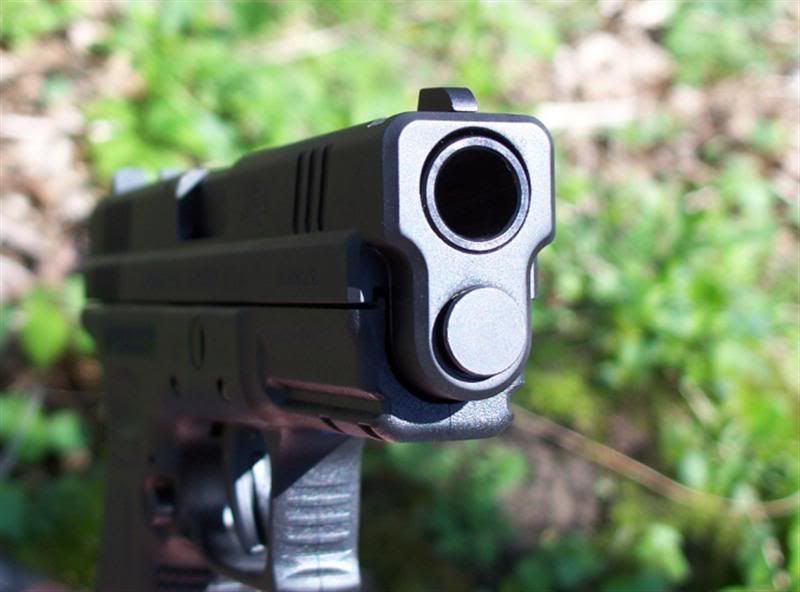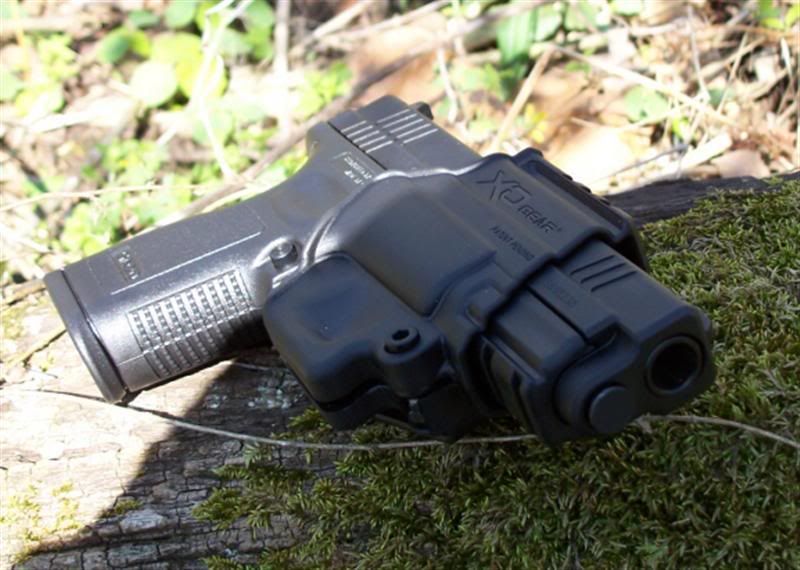 RELATED LINKS: