Marlin Papoose/Paco's Acu'rzr I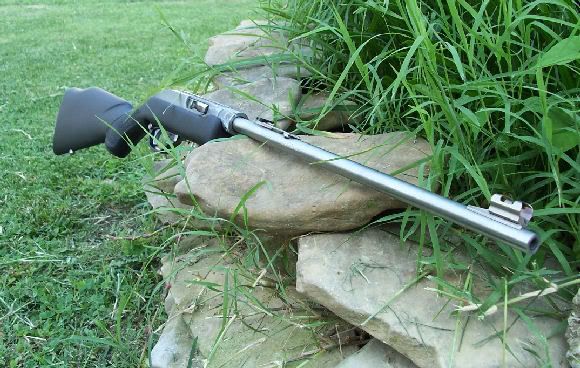 I love my leverguns but my little
Marlin Papoose
has not been shot in months so I decided to change all that. I have been wanting to test some ammo reformed with
Paco's Acu'rzr
and thought I would shoot two birds with one stone (pun intended). The Marlin 70PSS or "Papoose" is a lightweight (weighing in at 3.25 lbs) takedown dandy. Its great for hiking, camping, canoeing (with it's floatable condura case) and just about anywhere you would want to take a lightweight compact .22 caliber rifle.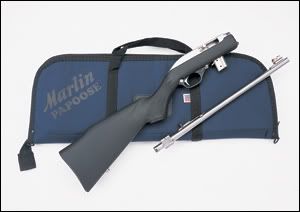 (As pictured on the
Marlin website
)
The papoose has accompanied me on many canoeing and camping trips and is very quick and easy to takedown and transport. When taken down it easily fits under the car seat, canoe seat, backpack or just about anywhere. It's features include a fiberglass-filled black polycarbonate stock, 16.5 inch stainless barrel,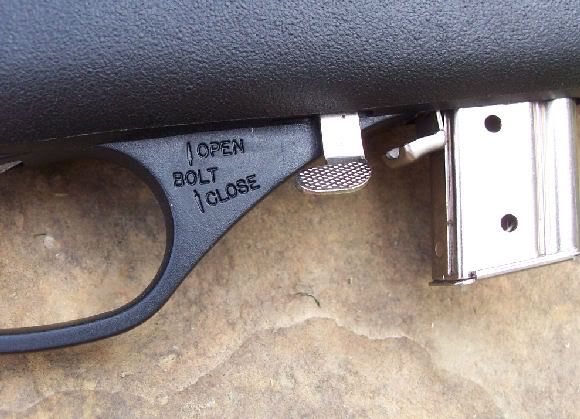 7 shot nickel plated clip magazine.
The sights consist of an adjustable open folding rear, ramp front sight with high visibility orange post, with a Wide-Scan hood.
The receiver is also grooved for mounting a scope if desired.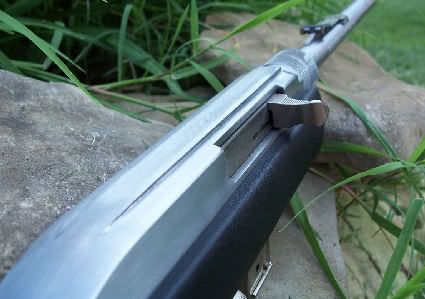 I almost forgot how much fun this compact rifle was and I'm sure it will be going on my next camping trip! For a lightweight, compact, camping, hiking, canoeing, survival, takedown semi-auto rifle they are hard to beat.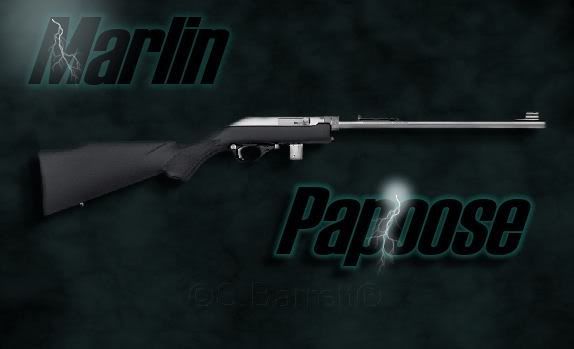 Now to test some reformed .22 ammo using the Paco Kelly's Acu'rzr to see just how this little rifle will do! On to part two.